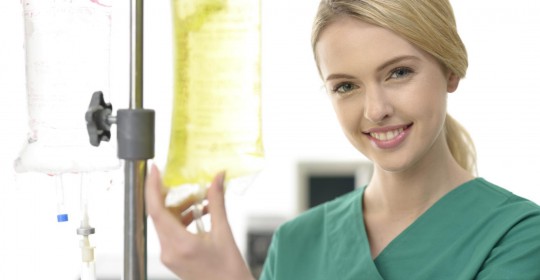 Benefits Of Antibacterial IV Therapy
Intravenous therapy, more commonly known as IV therapy, is the fastest way to deliver fluids and required medication through the body's system. At NEX Wellness, we offer a range of IV therapies to help our patients get doses of vitamins, antibiotics, amino acids, and other essential nutrients to help improve all kinds of health-related issues. To learn the benefits of antibacterial IV therapy offered at our Burlington facility, please keep reading below.
Boosts The Immune System
Every day our body deals with millions of bacterial, fungal, viral, and parasitic pathogens, and in some cases, our systems cannot completely protect against their harmful effects. As a result, our bodies can be plagued by persistent symptoms, and chronic conditions, overworking the immune system in the process.
If you generally feel unwell most days, or overly fatigued, you may be experiencing adverse effects from these pathogens. AT NEX Wellness, our naturopathic doctors can help set your system right, with the use of IV therapies that contain either antibiotics, Vitamin C, Glutathione, MSM, or other targeted nutrients and botanicals. This can boost your immune system and give you the nutrients and substances you need to fight off these symptoms.
Direct Access
IV therapy can boost the immune system and work wonders on the body because of the way it enters our systems. Nutrients are infused directly into the bloodstream, making intravenous treatments a powerful tool that avoids the pitfalls of upset stomachs from oral administration, as well as absorption issues and loss of potency.
Minimal Risk
Where other health-related treatment types run the risk of side effects, and prolonged downtime, IV therapy is a minimally invasive method that is tolerated by most people, with a very low risk of side effects. For this reason, a wide range of nutrients, vitamins, amino acids, and antibiotics, can be administered this way without fear of adverse side effects.
Schedule An Appointment Today
With the benefits of antibacterial IV therapy listed above, you can make an appointment with one of our highly qualified naturopathic doctors at NEX Wellness today. To learn more about this treatment type, and how it could help you overcome your health-related issues, contact us online or by phone to schedule an appointment at our Burlington facility right away!
Please feel free to continue to browse our website, or click here to find our contact information online, and let us help you lead the healthiest and happiest life imaginable!
Leave a reply →